Are you Overwhelmed Because You KNOW That "Things Are Not As They Seem"?
Come Get Unstuck from all Your Muck, So you Can Live Your Soul's True Destiny
…No Matter where you are on the Spectrum of Discovering your Destiny, You can Allow it to EVOLVE Effortlessly
Perhaps you might be feeling one or more of these:
♥ You've spent hours in therapy, professionally or talking with a friend and it feels good to talk with SOMEONE, but if you compare the investment of time and energy with the results, you haven't shifted as much as you would like. You are still looking for this BIG shift so you can move on with your life.
♥ You have a story. You feel like you've told your story over and over again, but no one gets it. As a matter of fact, they don't GET YOU. So you keep telling your story, hoping that someone will finally get you.
♥ You have unresolved health issues…you've tried all different kinds of modalities, perhaps even medications and supplements. You are so over the top in resolving this health issue that you'll do whatever it takes to resolve it, but you just want to get to the bottom of it and have it be gone like ABRACADABRA
If you have already tried several medical or even natural health treatments, but only received marginal results, you will love my wholistic integrative approach that goes beyond exercise and nutrition, thus diving deep to get to the root cause and impact your overall health with the side benefit of looking younger than you actually are.  When your health is taken care of, everything else in your life begins to follow suit.
Here's a sampling of what's in store for Live Your Soul's True Destiny Retreat Series Program:
♥ The number one reason why most people can't move past their health issues (and how to transform it)
♥ The four ways in which health issues are born and so you you can overcome them over and over again until the specific health issue is gone and everything else in your life follows suit to catch up with the vibration of having no health issues
♥ Six core strategies to get to the root of your health issues that will ultimately affect every area in your life and help you live a harmonious life
♥ Vibration upgrade so you can attract what you want in your life, especially vibrant health with the added benefit of looking younger
♥ 20 minute daily hands-on healings techniques that will leave you not only feeling centered but energized
♥ 4 Sharpened Sensory Techniques to help You TRUST your Intuition FULLY to equip you with empathy leading to compassion
♥ The number one principle to how we manifest what we want in our lives and how to flip the switch to do it consciously instead of unconsciously  (Thoughts and feelings become matter)
♥ The number one secret to getting on the path to have your life completely work
♥ The five pillars to having a healthy lifestyle

If you are the least bit curious or interested in
APPLY TODAY for
Your Soul's True Destiny Personalized 
75-Minute Session  ($275 VALUE)
Only 13 applicants will be accepted into the program so apply EARLY!
Listen up to what others who have worked with me have to say!
I was able to plan my first successful telesummit –"Women on Purpose" with EASE!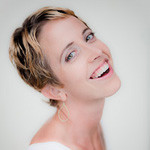 Tomasa held such a loving space for me to heal such a profound personal situation in my life on both the physical and emotional levels that it helped me get back to planning the successful telesummit that I held last fall. After working with Tomasa, not only could I breathe, but my stomach, which was tied up in knots was relieved.  Essentially, I was able to be proactive rather than reactive with LIFE.
Sage Lavine, Life Coach
http:///www.sagelavine.com
I am a clearer channel for myself, my business & in my life!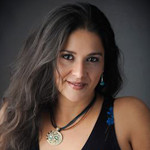 Tomasa has helped me unblock my energy so that I was able prepare for a successful book launch & accomplish my upcoming book, "Girl from the Hood Gone Good." As a Reiki Practitioner Counselor, my energy is able to flow through me clearer. Now when I counsel, my message is clear enough to touch my client's hearts.
Ana Maria Sanchez, Spiritual Guidance Counselor & Author
http://www.freethelightwithin.com
Get ready to shine your light so you can live a vibrant life, full of of love and compassion with a side benefit of looking younger without all of the lotions, potions and a knife, and watch everything in your life align with this new vibration that you radiate!
Just complete the following application:
I'll be in touch soon!
With Love and Light,