What Clients Are Saying
I no longer have Sciatica issues since I've been seeing Tomasa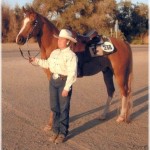 Before I started working with Tomasa, I was having Sciatica issues, arthritis in my knees, and relationship issues. After seeing Tomasa, I cleared up my sciatica and my knees no longer hurt. My relationships have transformed in that I totally embrace myself and love myself unconditionally. I now take care of myself with ease and I have so much more energy!  Tomasa is a true gem for HEALING!
Tomasa has assisted me in maintaining my connection to my body by sharing tools and techniques that I could do on myself at home...AMAZING!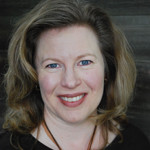 The first time I met Tomasa, I was in agony! I had injured my back after one of my busiest days in practice. That weekend I attended a chiropractic seminar where I was adjusted three times. Although my back was improving, I was afraid of my body because any slight motion would send my back into spasms. Lucky me, I had my husband drive me to an appointment with Tomasa because I couldn't push down on the clutch nor could I stand up straight. Honestly, I was really worried about whether or not I would be able to serve my patients the following week. Tomasa worked her healing magic, and by the end of the session I was no longer afraid of my body, but reconnected to it. I could stand up straight and I was able to continue serving my patients without interruption thanks to Tomasa!

Tomasa guided me through a transformational phase that helped me overcome obstacles in my business.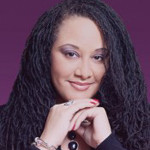 I originally started working with Tomasa because of physical problems I was having that kept me from my daily activity. After my first session I experienced immediate and lasting results and felt completely energized! Tomasa has helped me find clarity and an abundance of energy on both a physical and emotional level. Because of this newfound energy source, I was able to attract the right people I needed to help my business grow. As a Business Intuitive, Tomasa's work has helped me clear blocks so that I have the energy to find what direction is favorable for my business.
Whenever I get a session with Tomasa, I can always feel the shifts, the changes, the flows that are essential to my entire way of being!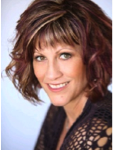 I have always felt that there was something within me that was in need of balance. When Tomasa works on me, I can feel the shifts, the flow and the balance returning to me on a level that most of us are unaware we are in need of. Her work is essential to my entire way of being, and the results I have experienced have been amazing: my hot flashes diminished, my year-long neck pain is gone and my stomach problems are nowhere to be found.
I have never seen anyone move chi like Tomasa does!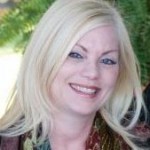 I am so impressed with the way Tomasa works with the meridians, and their energy flow restoration in her bodywork style: Tui Na and Jin Shin Jyutsu. Her sessions are very concentrated and focused. Tomasa is the quintessential healer in the way she subtly helps to make connections with the body-mind-spirit and the way these layers interact and intercommunicate, or don't. She does this verbally and nonverbally during the session. You will leave with some things to think about and with some connections to have to make for yourself, once Tomasa paves the way for that realization.
Therese Walsh-Van Keuren, PhD, LAc.
True Chi
My chronic midback pain was relieved and the relief lasted more than a week, and I had more energy and stamina!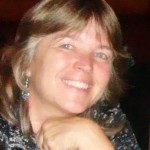 I have had chronic midback pain since my daughter was little, who is now 21. A computer desk job only added to my neck and shoulder pain and tension. I get regular chiropractic, acupuncture, and massage but found the tension and tightness would return after a few days. I had heard about the type of work Tomasa does but had not met anyone who did it. I decided to give it a try and after only one session, I not only found relief but it lasted for more than a week. I also found I had more energy and stamina which was a bonus to the decreased muscle tightness. I highly recommend Tomasa!
Janet Fishkin, Accountant and Wife of Chiropractor